Ninja Deluxe Black & Copper Edition Speedi 10-in-1 Rapid Cooker & Air Fryer ON400UKDBCP
Introducing a chic Deluxe Black and Copper edition of our popular Ninja Speedi Rapid Cooker & Air Fryer, with bonus Silicone Tongs & an Apron.
Save up to 55% on your energy bill† with the UK's best-selling multicooker brand‡.
15-minute meals* in one pot: cook main & sides together
Air Fry – up to 75% less fat than traditional frying methods**
10 functions: Speedi Meals, Steam Air Fry, Steam Bake, Steam, Grill, Air Fry, Bake/Roast, Dehydrate, Sear/Sauté, Slow Cook
Rapid Cooking System – air fry & steam cook food fast
Includes: non-stick, dishwasher-safe 5.7L Cooking Pot, Cook & Crisp Tray, Recipe Guide, Silicone Tongs & Apron
Dimensions: H: 31cm x W: 33cm x D:35cm
*Excludes pre-heat time.
**Tested against deep fried, hand-cut French fries.
† testing and calculations based on recommended cook time for sausages, using air fry function versus conventional ovens
‡UK market data, all multicooker sales by volume, Jul 21 - Jun 22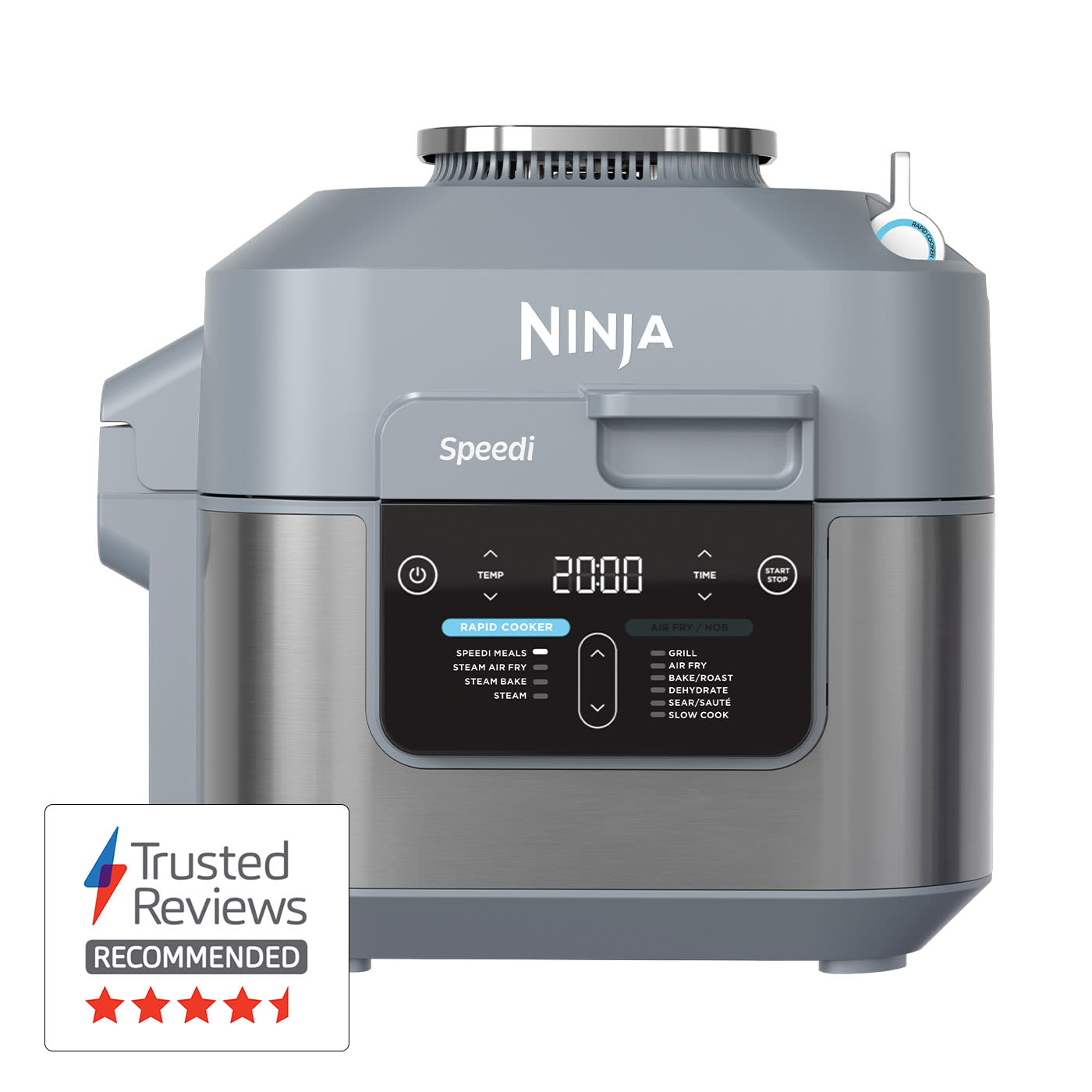 Shop our Classic Rapid Cooker
Notify me when back in stock
Okay. We'll email you when this is back in stock.