More than an electric BBQ
Take the kitchen outdoors with Ninja's electric BBQ grill, smoker and air fryer. Powered by electricity, fire up the flavour with Woodfire Technology, burning real wood pellets for authentic smoky barbeque flavours.
Please note - Orders for the Ninja Woodfire Electric BBQ Grill & Smoker and any additional accessories purchased may arrive in multiple parcels.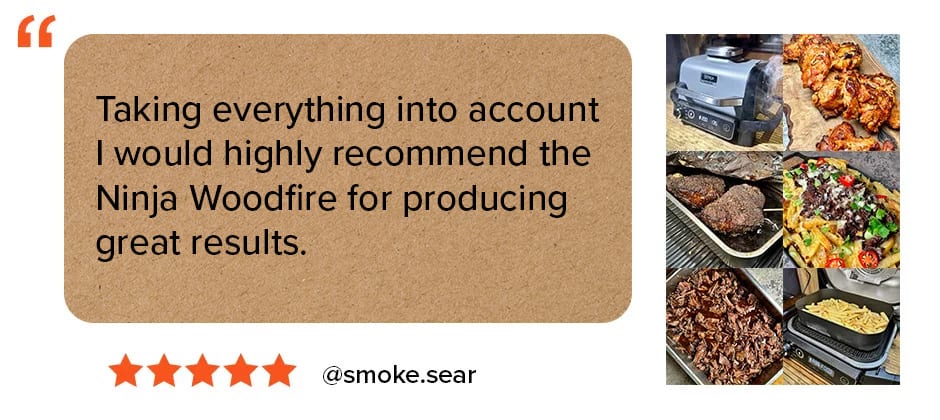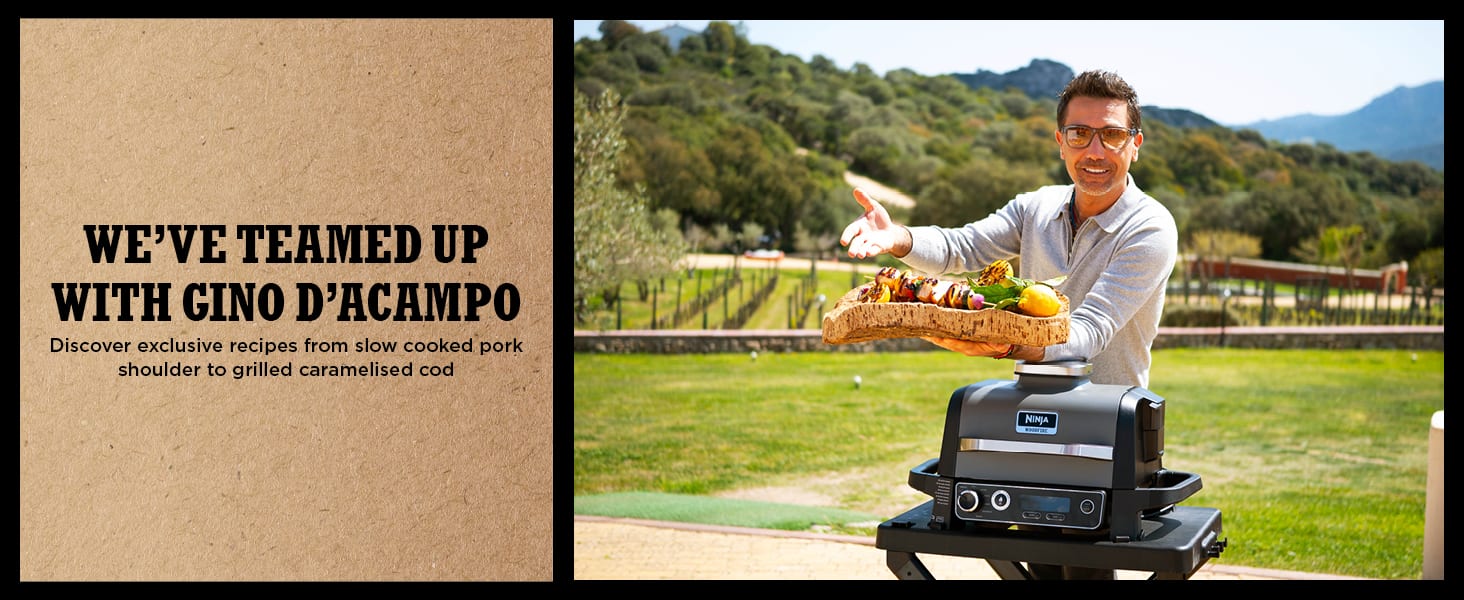 The ultimate outdoor cooking experience


Created exclusively for the Ninja Woodfire Electric BBQ Grill & Smoker, these tools were made to do one thing and one thing only - to take your grilling, smoking and outdoor air frying to the next level. We've got everything you need for the perfect BBQ. Enhance your grill with the ultimate Ninja Woodfire accessories.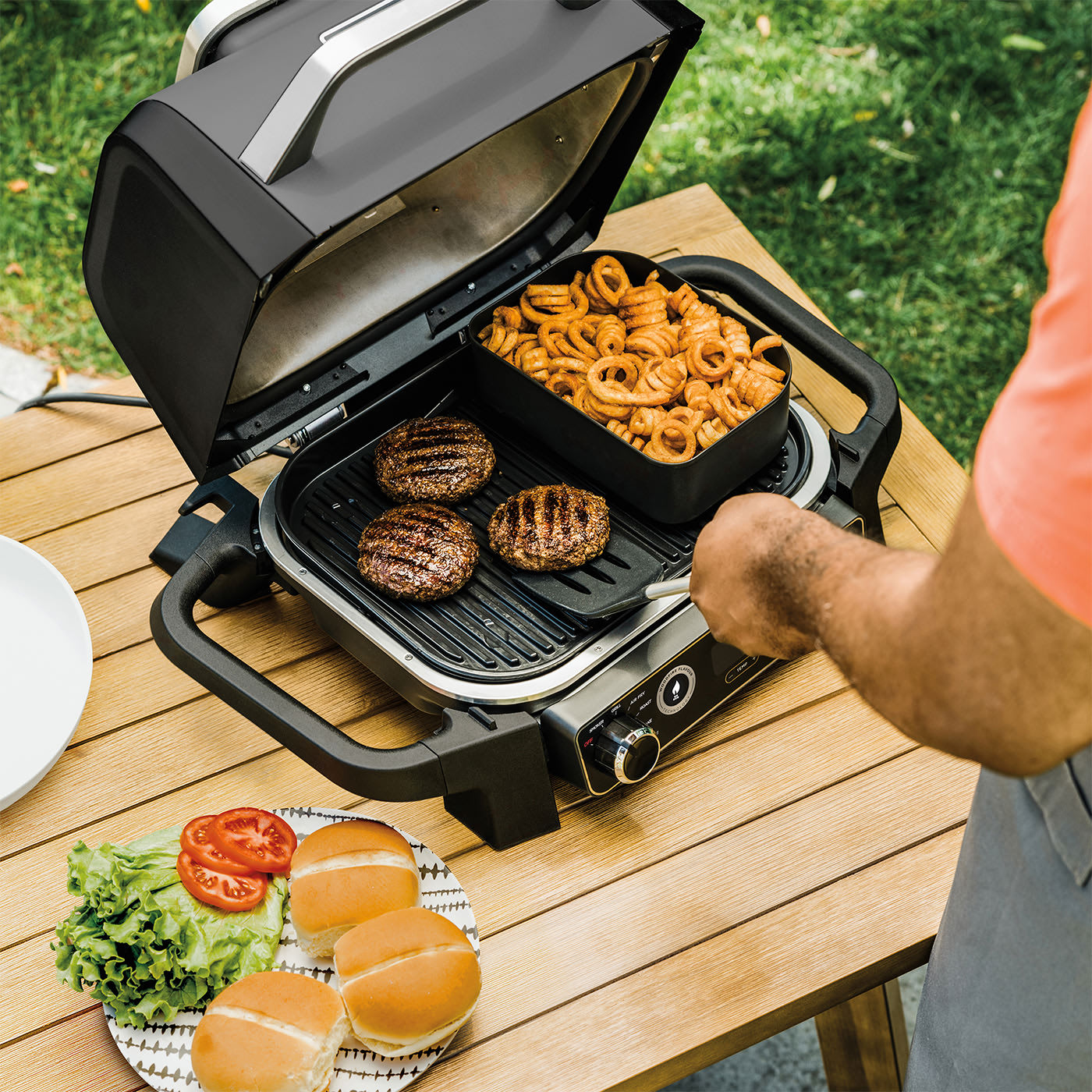 BBQ season is here! Get grilling outdoors and al fresco dining whenever the mood strikes, with quick weekday recipes for your Ninja Woodfire Electric BBQ Grill.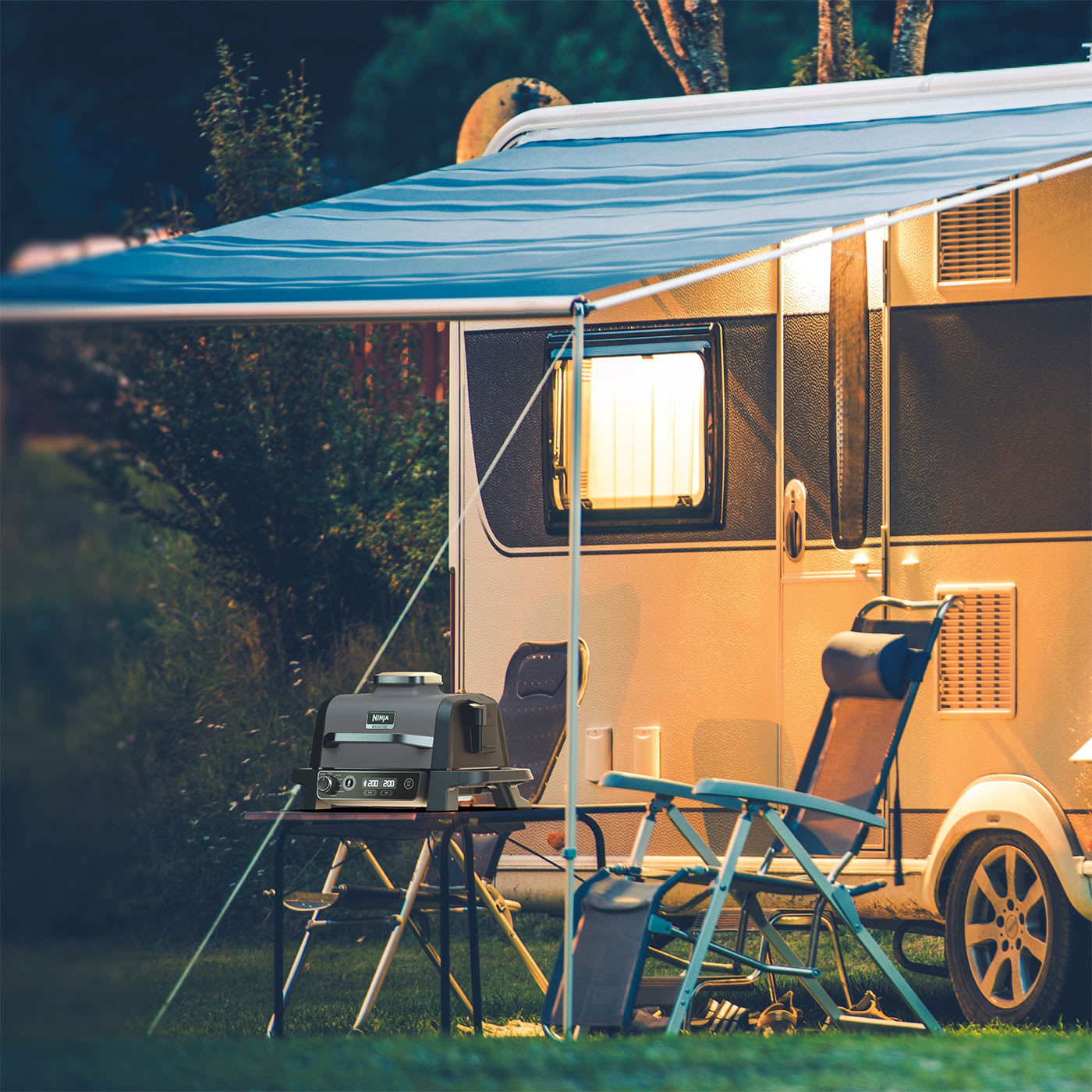 Electric power means no charcoal, gas or flames – so it's safe to use in gardens, patios, campsites, balconies and other outdoor spaces.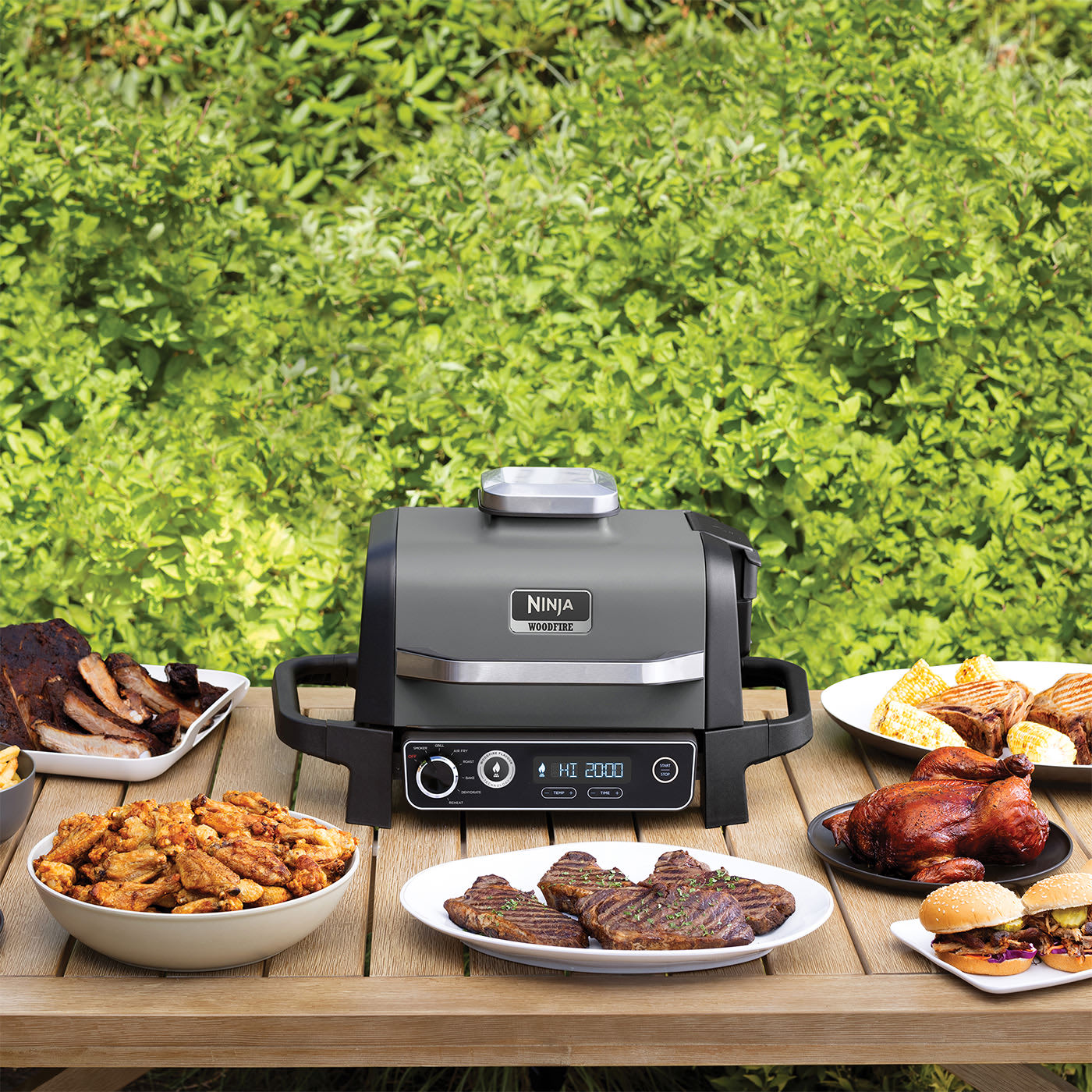 From using it to cleaning it, get the most out of your Woodfire with these handy video guides & FAQs.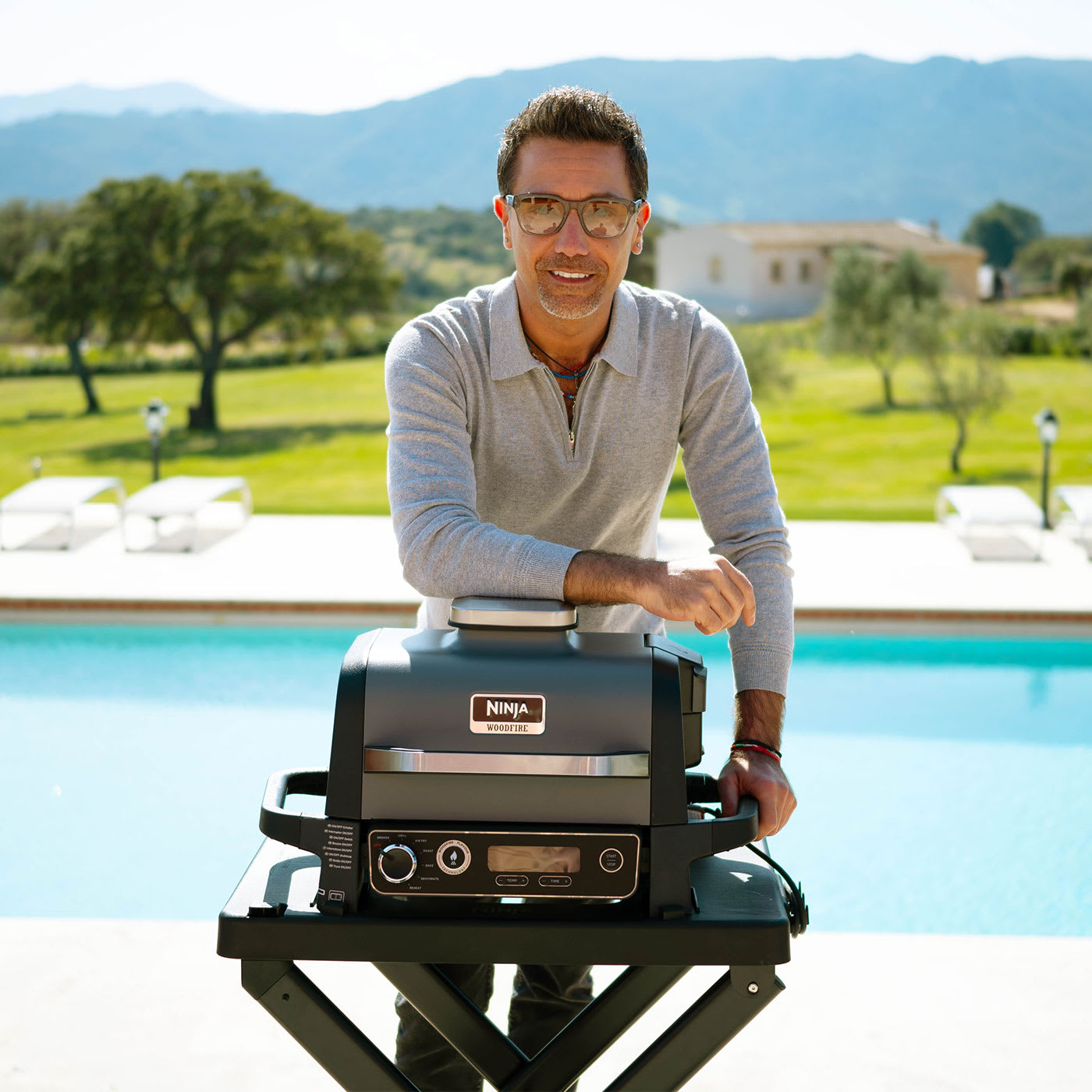 "Outdoor cooking is a huge part of the Mediterranean lifestyle – and that's why I'm delighted to be working with Ninja to bring the Woodfire Electric BBQ Grill & Smoker to the UK"
Fire up your taste buds
Whether you're looking to impress the family or create a simple mid week meal from the great outdoors, our incredible range of recipes are sure to delight.
Share yours at #NinjaWoodfire