Our exclusive Black Friday
offers have ended.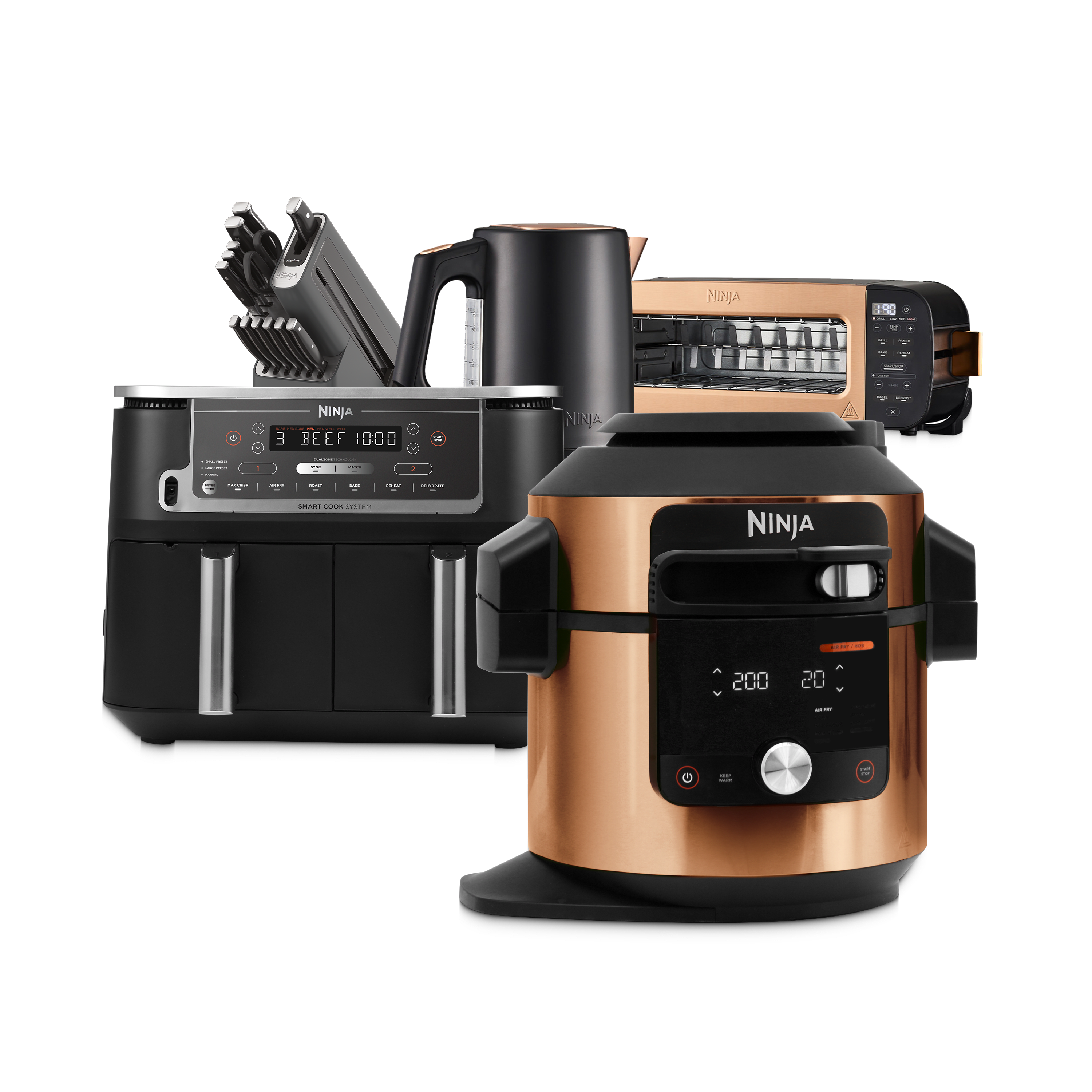 BLACK FRIDAY
DISCOVER ALL OUR
GREAT OFFERS!
Check out everything Ninja has to offer this Black Friday
Reasons to buy direct from Ninja
Enjoy up to 2-years* peace of mind when you buy direct from Ninja.
If you find our products for less on an approved retailer's website, we'll match the price.
If you need to return a main unit, we'll provide you with a free returns label.
Deluxe Black Friday edition products
Limited edition Black Friday products.
Ninja Black Friday 2023 Shopping Tips
Subscribe to our newsletter: By signing up to receive emails from the Ninja team, you'll be able to stay up to date about Black Friday Sale. What are you waiting for? Don't miss your chance to buy high quality Ninja products like air fryers, health grills, multi-cookers,food processers,blenders and more.
Shop direct: By purchasing goods from the official Ninja Kitchen website, you'll not only get free delivery, but you'll also be automatically registered into our guarantee scheme.
Make a list: Thinking about your personal wish list is a given, but why not also write down what else you could look out for in the sale for treating family and/or friends? Some of our Ninja products are ideal for Christmas shopping, and Black Friday 2022 is the perfect opportunity to grab a bargain.
Ninja Black Friday 2022 Sale Highlights

Did you see last year's Black Friday 2022 offers? In previous years, we have offered extra accessories, special editions and colours - perfect for adding a splash of colour to your kitchen. The details of this year's offers are under wraps for now, but you can sign up above to get a VIP pass to our exclusive Black Friday event pre-sale.


Black Friday FAQs

What Is Black Friday and Why Is It Celebrated? 
It is believed that the term "Black Friday" was coined to mark the point in a year where shops in the United States would start making a profit, and pass savings on to their customers as a thank you. The concept has since become an annual tradition globally, offering shoppers the perfect opportunity to grab a bargain ahead of the festive season.
When Is Black Friday 2023?
Black Friday is celebrated the day after Thanksgiving on the fourth Friday of November. This year, it will fall on 24th November 2023. It used to be a one-day event, but as the shopping event has become more popular, retailers have begun releasing offers ahead of schedule and running them for up to a month. Last year, Ninja's Black Friday offers launched around this date, although lucky email subscribers were granted access to our deals even earlier.