Ninja ZEROSTICK Cookware
Zero stick, chip or flake. ZEROSTICK is up to 20x tougher than traditional non-stick*. 

Whether you're a kitchen newcomer or experienced chef, discover durable, long-lasting pans that are dishwasher safe, metal utensil safe and suitable for all hob types.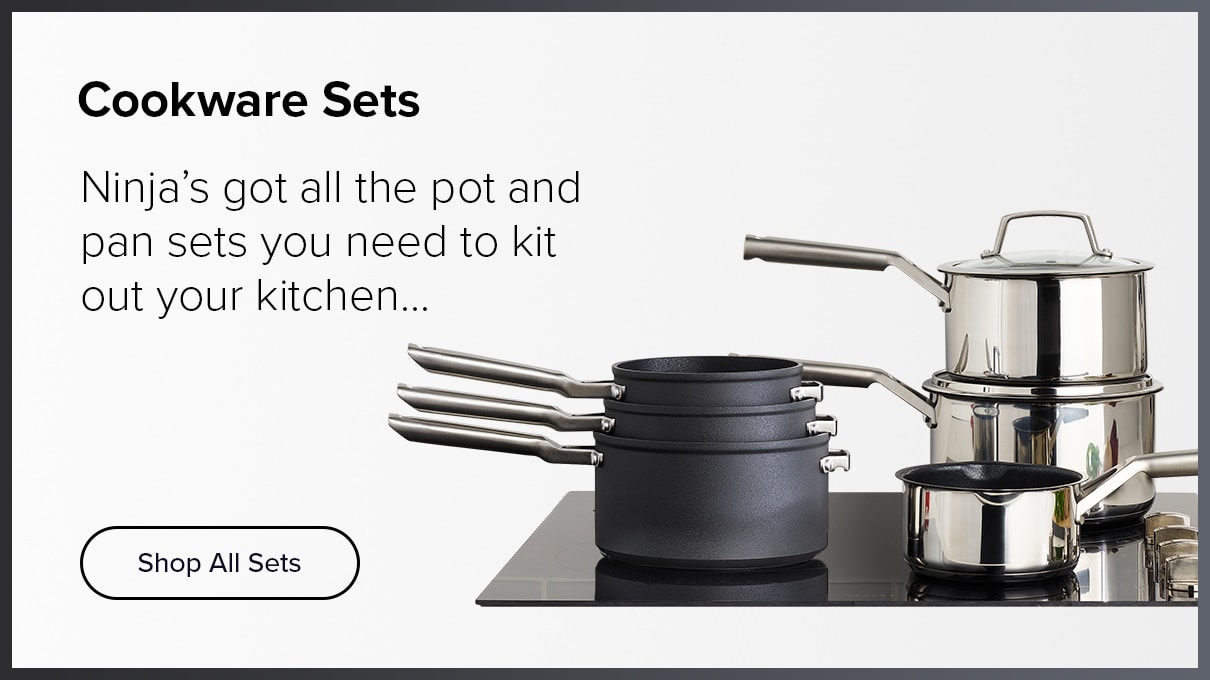 *3rd party test lab coating abrasion testing 2022
**Upon registration with Ninja. When used as directed in the use and care guide.