Introducing Ninja Speedi Rapid Cooker
Want delicious meals on the table, fast? Just because you're short on time, you don't have to compromise on high-quality meals. The Ninja Rapid Cooker easily creates one-pot meals in just 15 minutes* – perfect for quick dinners and homemade fast food.
Speedi Meals start with Speedi recipes. Pick your own ingredients, customise flavours, and create your own recipe (or a thousand) in just 5 easy steps. Build your meal with our Speedi Meal Builder.
Discover 15 minute meals*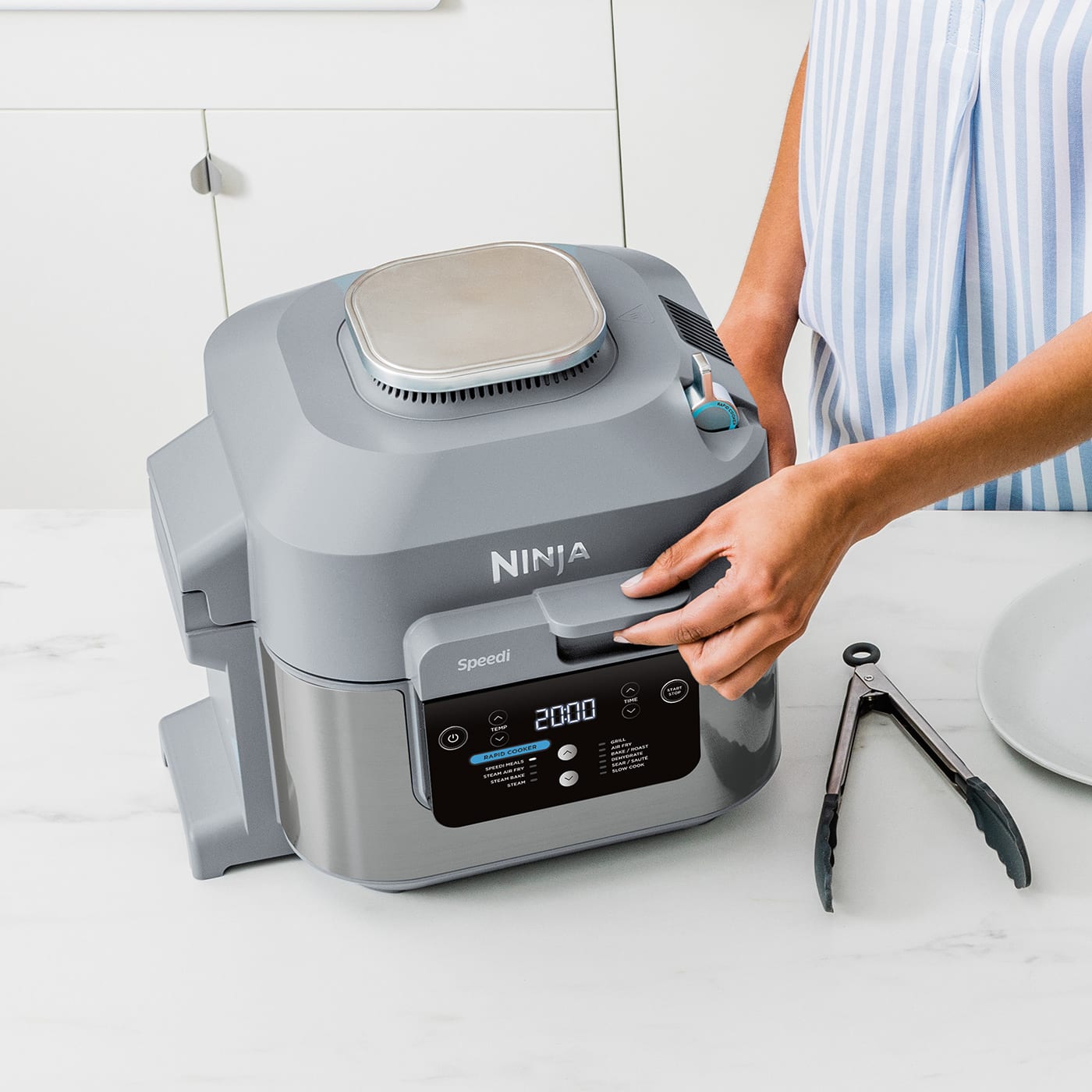 How to cook quick meals:
Combining steam with air frying, Ninja Speedi's Rapid Cooking System quickly transform your favourite ingredients into one-pot meals. Steam infuses food with moisture while convection crisps and caramelises. Just add a main, grain and vegetable, and select the dedicated Speedi Meals program to get cooking! Read more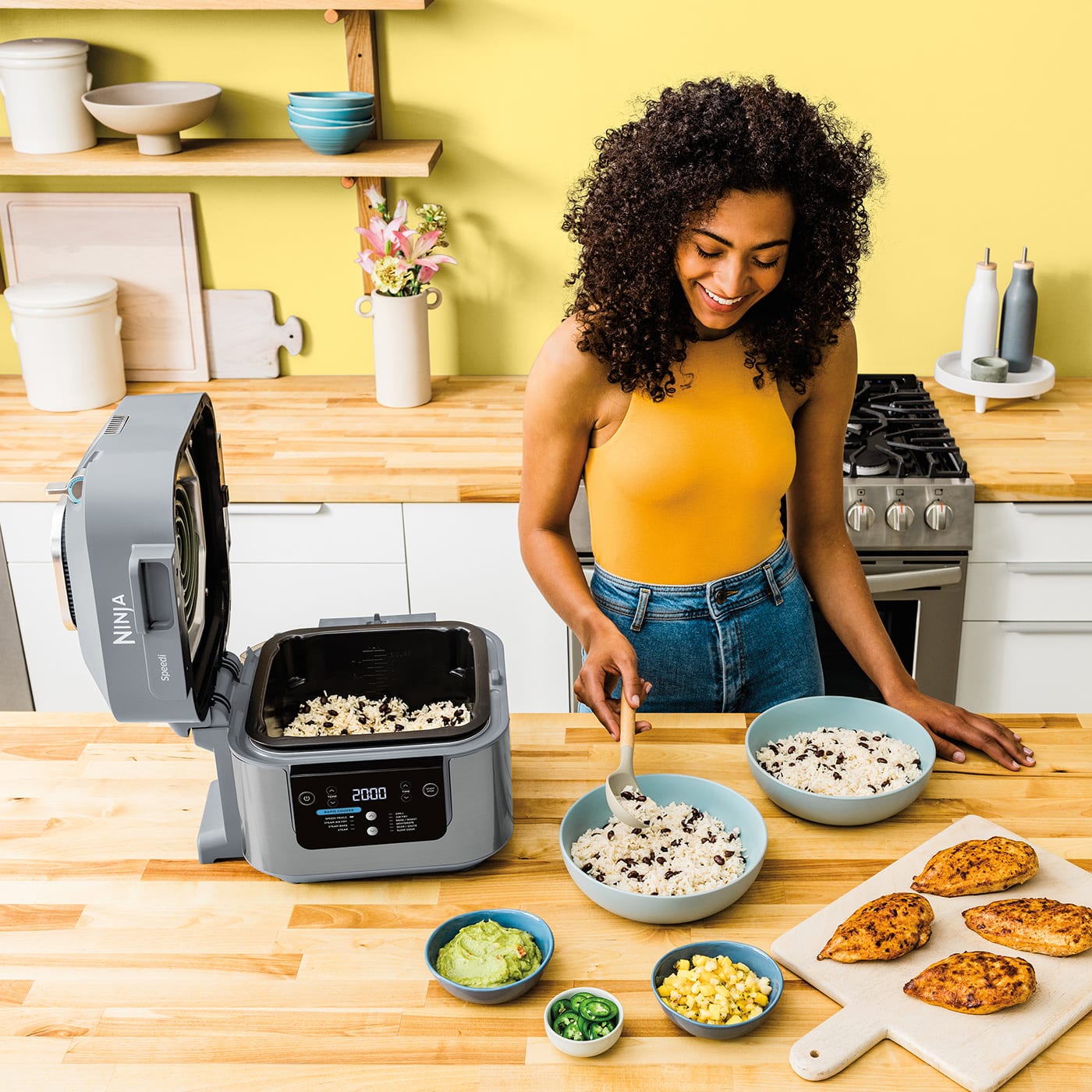 What quick meals can I make?
Cooking 3 parts of your meal at the same time, you can enjoy endless combinations such as creamy pasta with chicken and broccoli, teriyaki salmon with fluffy rice and vegetables, or spicy falafel with peppers and quinoa. Use the Speedi Meal Builder to create thousands of custom recipes and visit Ninja Test Kitchen for quick dinner ideas. Read more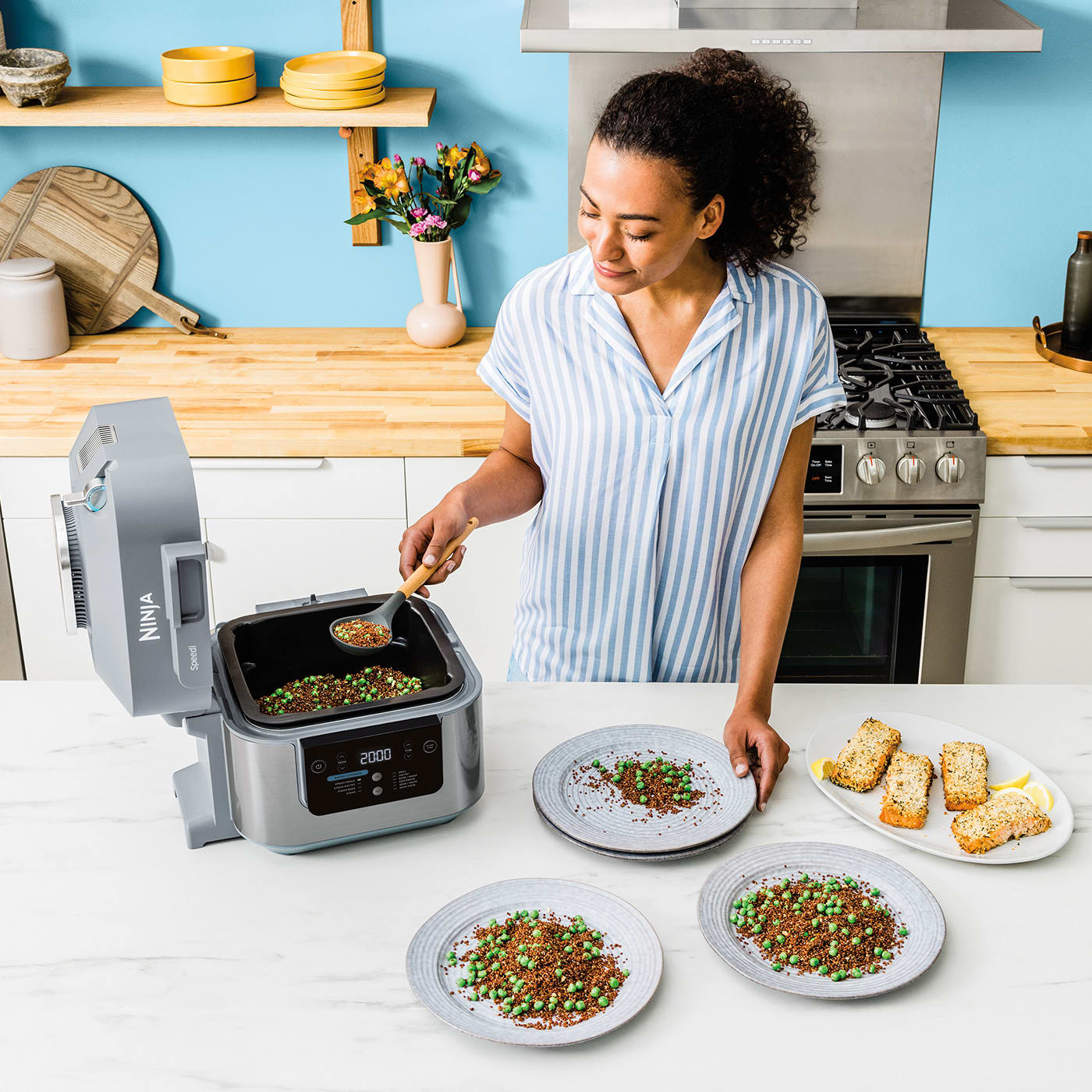 What is the healthiest fast food?
With a Rapid Cooker you can quickly cook complete, homemade meals that rival your favourite takeaway - and you can even cook using little to no oil for a healthier option. Up to 75% less fat ‡ using the Air Fryer function. Read more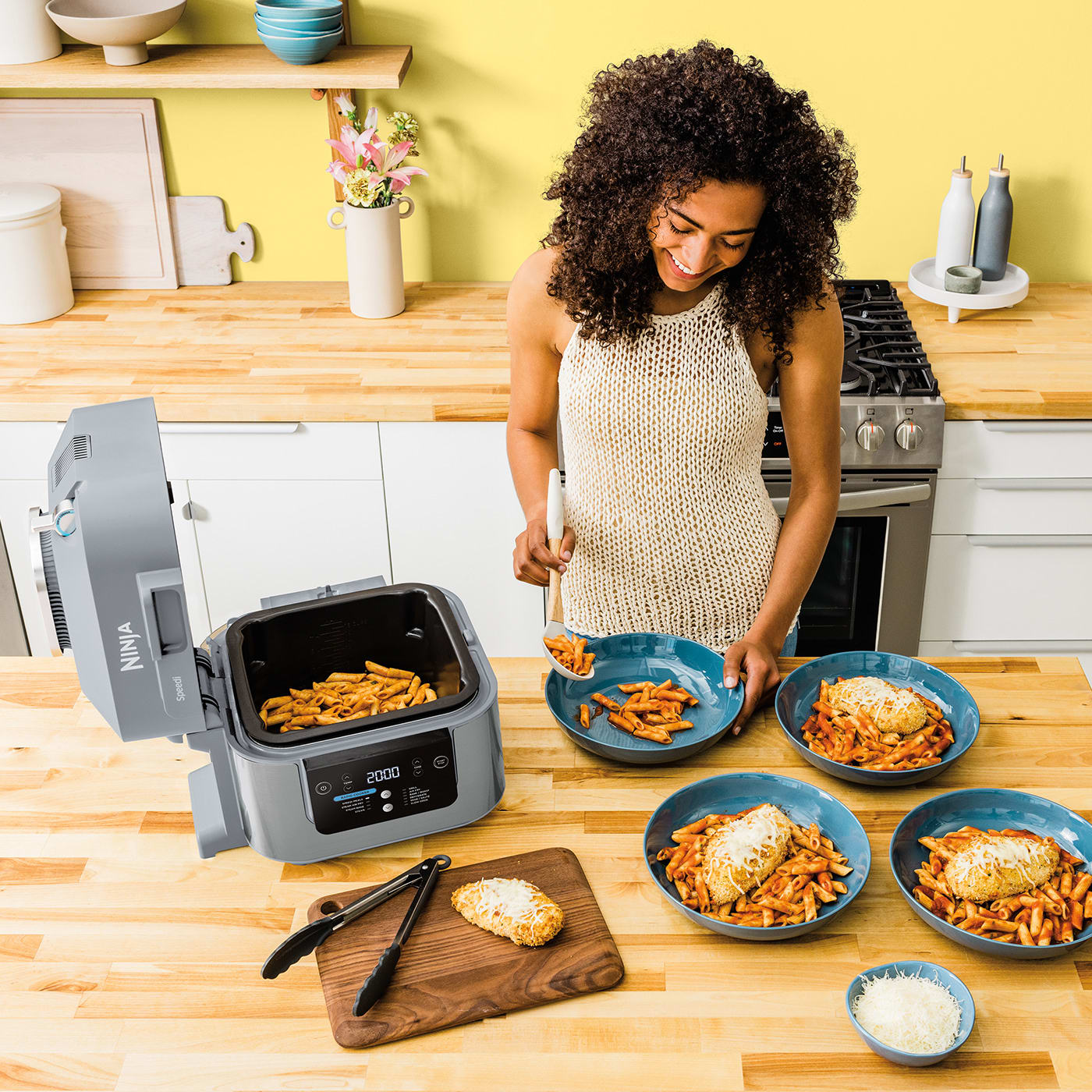 Is a Rapid Cooker just for cooking quick meals?
No! While the Speedi Meals function is perfect for fast one-pot meals, you can also roast a whole chicken, slow cook a veggie chilli, air fry your frozen favourites, bake a chocolate fudge cake, and lots more with 10 cooking functions. Read more