Ninja Deluxe Black & Copper Edition Foodi MAX Health Grill & Air Fryer AG551UKDBCP
Introducing a chic Black and Copper edition of our Ninja Foodi Health Grill & Air Fryer, with bonus Stainless Steel Skewers & an Apron.
Save up to 45% on your energy bill† with the large capacity grill that precisely cooks with perfect results.
6 cooking functions – Grill, Air Fry, Roast, Bake, Reheat, Dehydrate
Transform into an Air Fryer – Up to 75% less fat than deep frying*
Digital Cooking Probe monitors food temperature for perfect results with no guesswork
Easy to clean with dishwasher safe parts
Includes: Cooking Pot, Crisper Basket, Grill Plate, 1 Digital Cooking Probe, Recipe Guide, 5 x Skewers & Apron
Dimensions: H:27 x W:39 x D:41 cm
† testing and calculations based on recommended cook time for sausages, using air fry function versus conventional ovens
*Tested against deep fried, hand-cut French fries.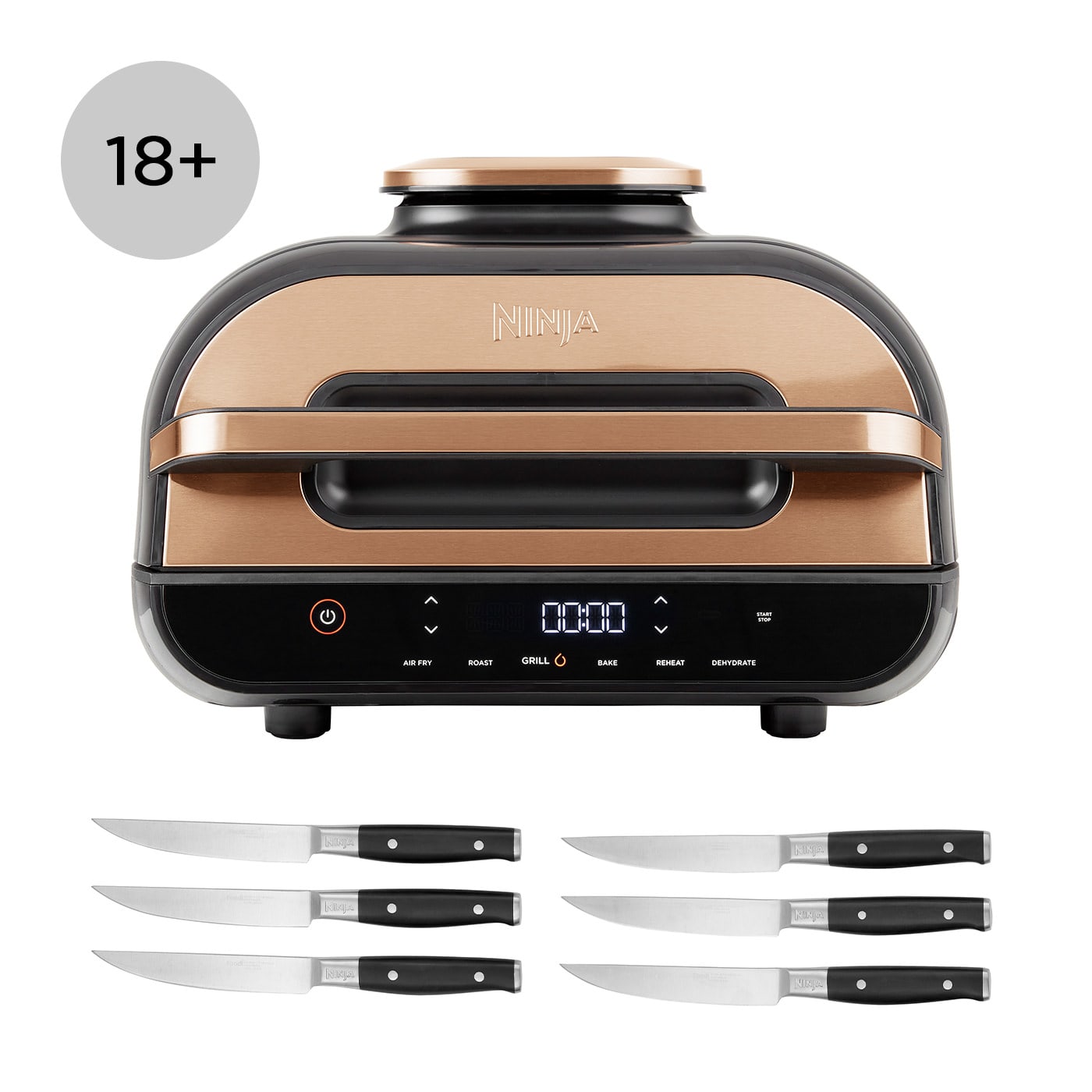 Shop our Exclusive Health Grill Bundle