Ninja Deluxe Black & Copper Edition Foodi MAX Dual Zone Air Fryer with Smart Cook System AF451UKDBCP
SOLD OUT!
Introducing a chic Black and Copper edition of our Ninja Foodi Dual Zone Air Fryer, with bonus Silicone Tongs & an Apron.
Save up to 65% on your energy bill† with the UK's largest-capacity dual-zone air fryer.
Cook 2 foods, 2 ways – set to have both ready at the same time
6 functions – Air Fry, Max Crisp, Roast, Bake, Dehydrate & Reheat
Cooks up to 75% faster than fan ovens*
Air fry: up to 75% less fat than traditional frying**
Includes: 2 non-stick drawers, 2 non-stick Crisper Plates, 1 Digital Cooking Probe, Recipe Guide, Silicone Tongs & Apron
Dimensions: H:32.5 x W:41.5 x D:27 cm
*Tested against fish fingers and sausages, including pre-heat.  
**Tested against deep fried, hand-cut French fries. 
† testing and calculations based on recommended cook time for sausages, using air fry function versus conventional ovens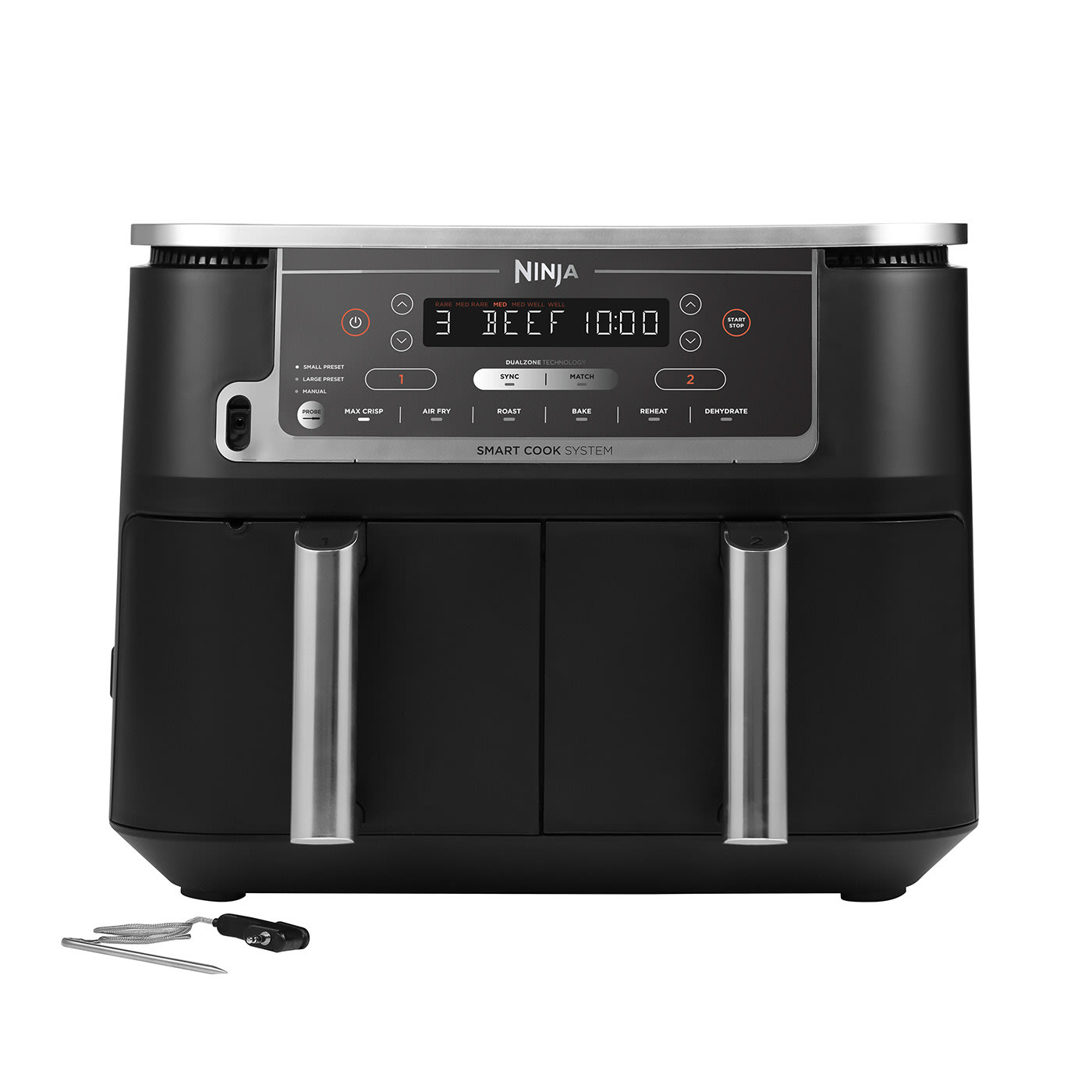 Click here to shop our Classic Air Fryer