More than meets the eye…
Multiple cooking functions in one pot. Pressure cook, air fry, slow cook, steam, bake, roast and grill your way to delicious, easy meals in a fraction of the time.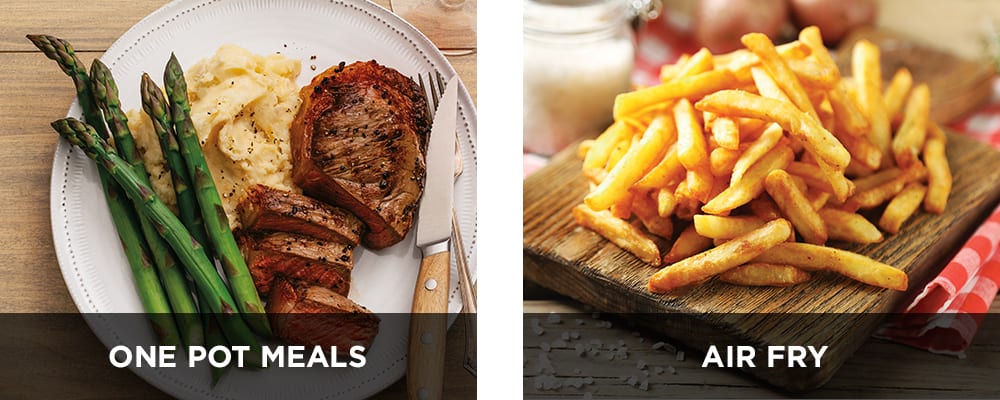 One Pot Meals – Cook mains and sides at the same time with the Reversible Rack. Layer grains and vegetables with meat, fish or protein for complete, easy meals.
Air Fry – Up to 75% less fat² than traditional frying methods. Enjoy guilt-free fried food, from fluffy, golden chips to vegetable crisps, crispy chicken wings and more.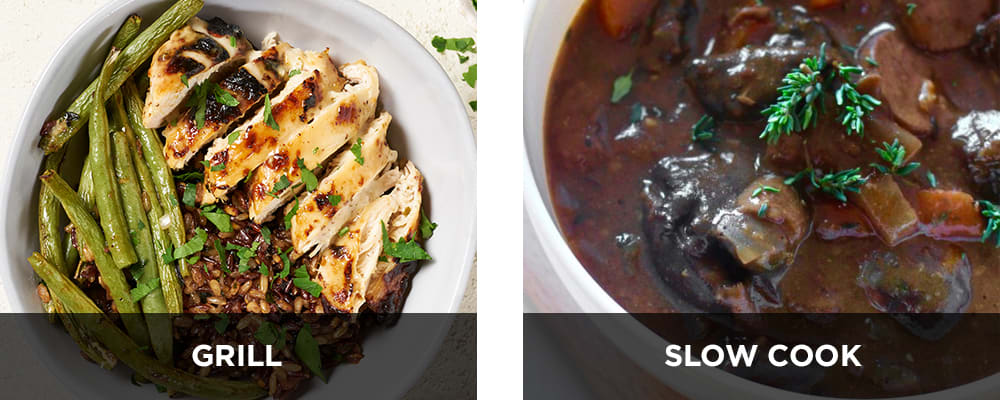 Grill – From tender chicken breasts to grilled asparagus, enjoy healthy grilled mains and sides.

Slow Cook – Dinner can be prepared up to 12 hours in advance and ready when you get home, from slow pulled pork to casserole and risotto.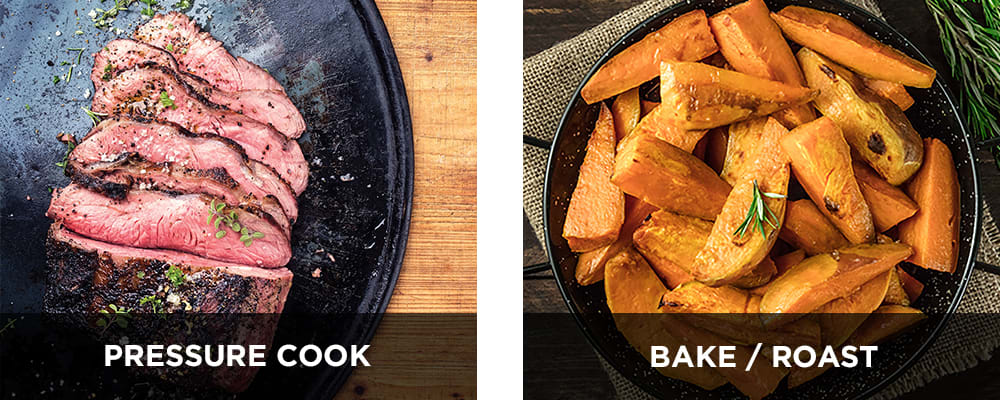 Pressure Cook – Quickly cook tender, juicy meals in minutes, from one-pot chilis to meaty steaks and indulgent desserts.
Bake/Roast – Enjoy golden roast potatoes, Mediterranean vegetables and roast dishes fit for Sunday dinner.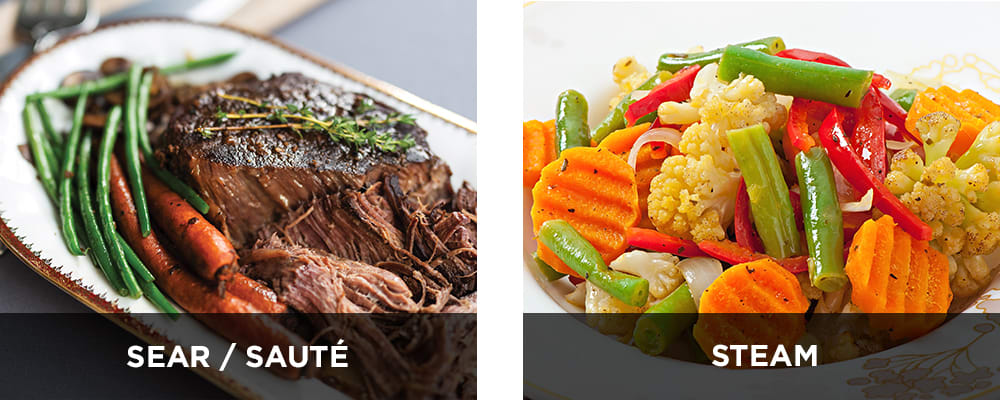 Sear/Sauté – Lightly brown your favourite steak, caramelise onions before cooking and sauté your favourite ingredients.

Steam – Gently cook delicate fish, vegetables and grains while retaining their texture and taste.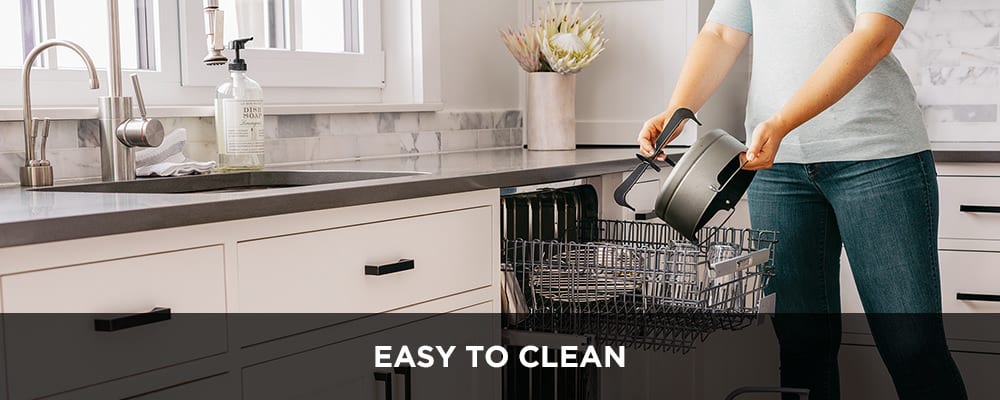 Easy to Clean – Ceramic-coated, non-stick, dishwasher-safe parts make washing up easy.




¹ Versus slow-cooked, braised, or low-simmer recipes.
² Tested against deep-fried, hand-cut French fries.